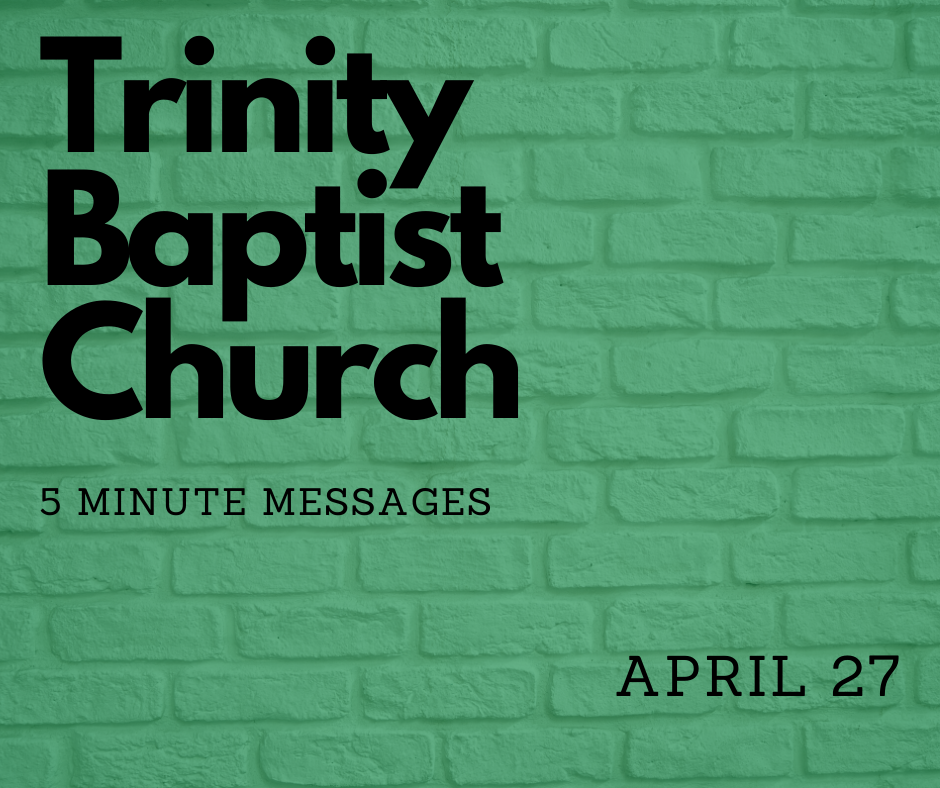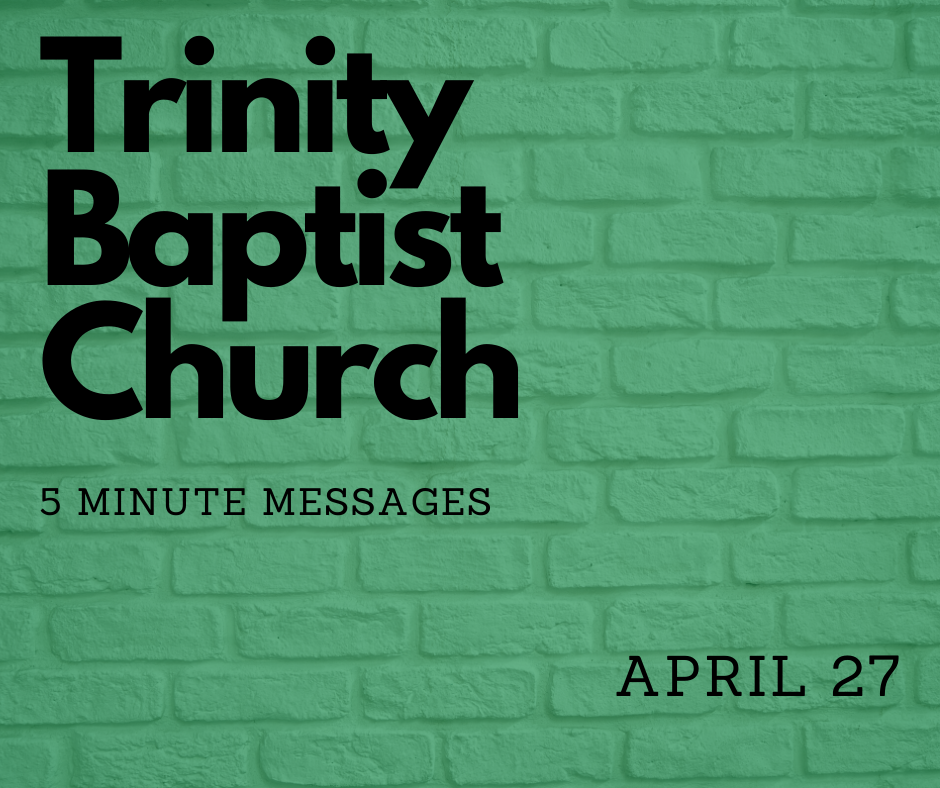 Let's finish up our thoughts in Nehemiah chapter 8 today.

We have been discussing the importance of Biblical understanding.

First, there must be a responsible proclaimer.

Then, there must be a reliable proclamation.

Today, let's discuss the third thing that is necessary for Biblical understanding.

There must be a receptive people. The end of verse 3 says, "…and the ears of all the people were attentive unto the book of the law." How often is our mind on other things when the man of God is preaching? Have you ever caught yourself daydreaming while the Word of God is being proclaimed? Have you ever been reading the Bible and then stop and think, "Hey, what did I just read?"

I know it has happened to me. I have read entire chapters before and then realized that I had no clue what I just read because my mind was somewhere else.

We must be attentive to what God has for us. We need to ask ourselves often, "What have I learned from God's Word recently?" We need to pay attention and be people of understanding.
---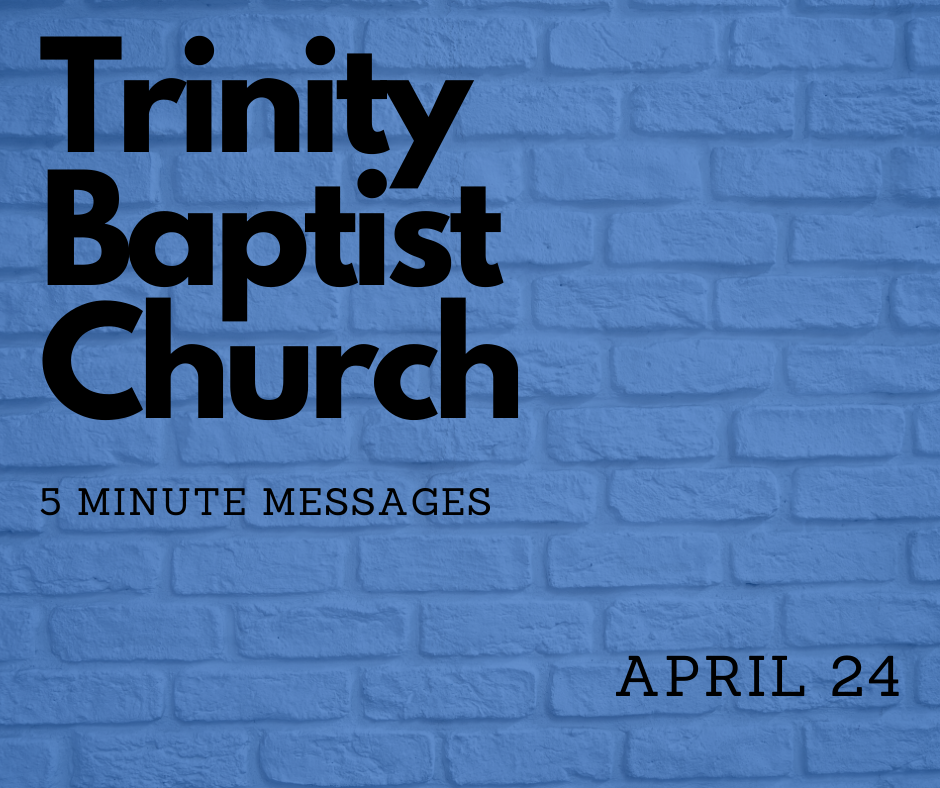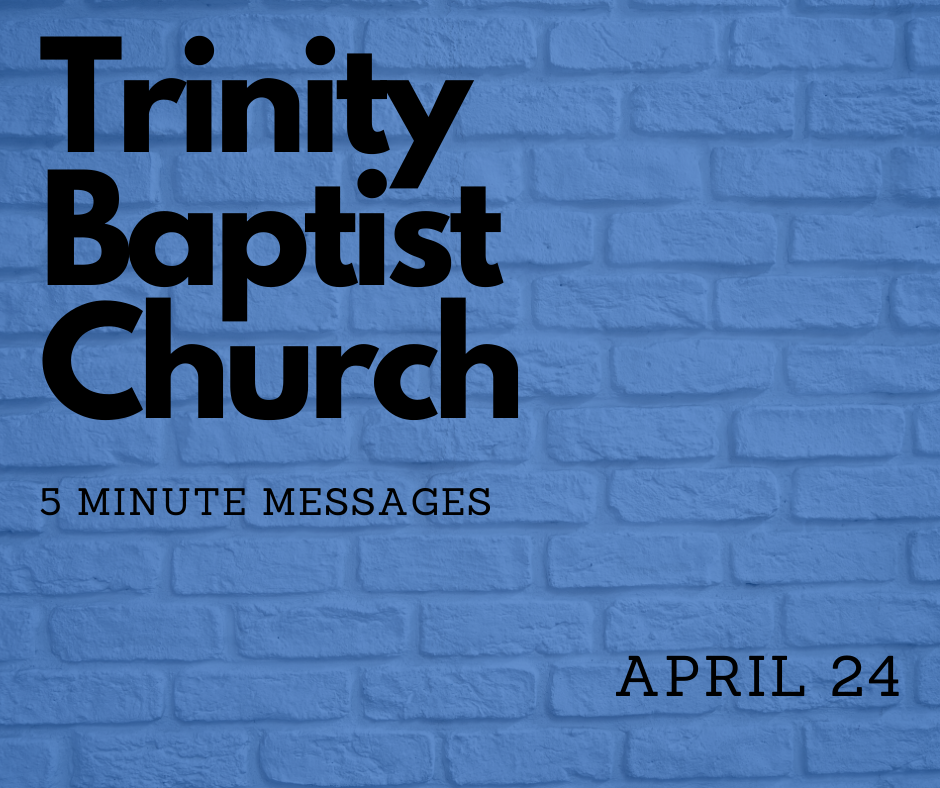 We are still looking at some truths from Nehemiah Chapter 8. We are dealing with the subject of understanding. We talked yesterday about the need for a responsible proclaimer. Today, we find that there must also be a reliable proclamation. We must be proclaiming the right things. Verse 8 says, "So they read in the book in the law of God distinctly, and gave the sense, and caused them to understand the reading." Notice that he read "in the book in the law of God." This was not some self-help book, or New York Times bestseller. This was the Word of God. Just hearing something from a pastor or preacher does not make it truth. We must pay very close attention to what they are saying and confirm that truth in the Bible. The Word of God is our ultimate authority. I really believe that the reason many people are confused about spiritual things is because they hear so much that is not true. Then it become hard to decipher the truth from the lies.
So here is a challenge for today.

Share a Biblical truth with someone today.

It's easy.

What is something that God has taught you through His Word?

Tell somebody what this is.

Tell a family member, a friend, post about it on social media.

There is so much misinformation going around today.

Just tell somebody some truth today.
---
To have a better understanding of what I am talking about, please take the time to read Nehemiah Chapter 8.
Do you ever wonder why some people just don't seem to understand the gospel message? It is so simple, yet it eludes so many people. When I read the Bible, it explains to me everything that is going on in the world. Sure, there are a few things that I may struggle understanding, but for the most part, the Bible answers far more questions for me than it creates. It just makes sense to me. How can so many people miss it? This passage in Nehemiah chapter 8 tells us a lot about understanding. The word, "understand" or a similar word is used 6 times in this chapter. This chapter explains much about understanding. There are some things that must precede spiritual understanding.
First, there must be a responsible proclaimer. Verse 2 says, "And Ezra the priest brought the law before the congregation both of men and women, and all that could hear with understanding." There must be someone willing to make known the truth of the Word of God.

My concern is that many Christians possess within them the Bible truths that can change the world.

Yet, we spend our time arguing about things that don't really matter at all.

We spend more time "sharing" our opinions than we do lifting up the truths of the Word of God.

As the years go by, it will take more and more courage to proclaim God's Word. Even today there is fear of persecution for preaching and teaching on some particular truths in the Scripture. However, for there to be understanding in Spiritual things, there must be a responsible proclaimer of the Gospel.

It is our responsibility as Christians to be that proclaimer.
Bro. Seth
---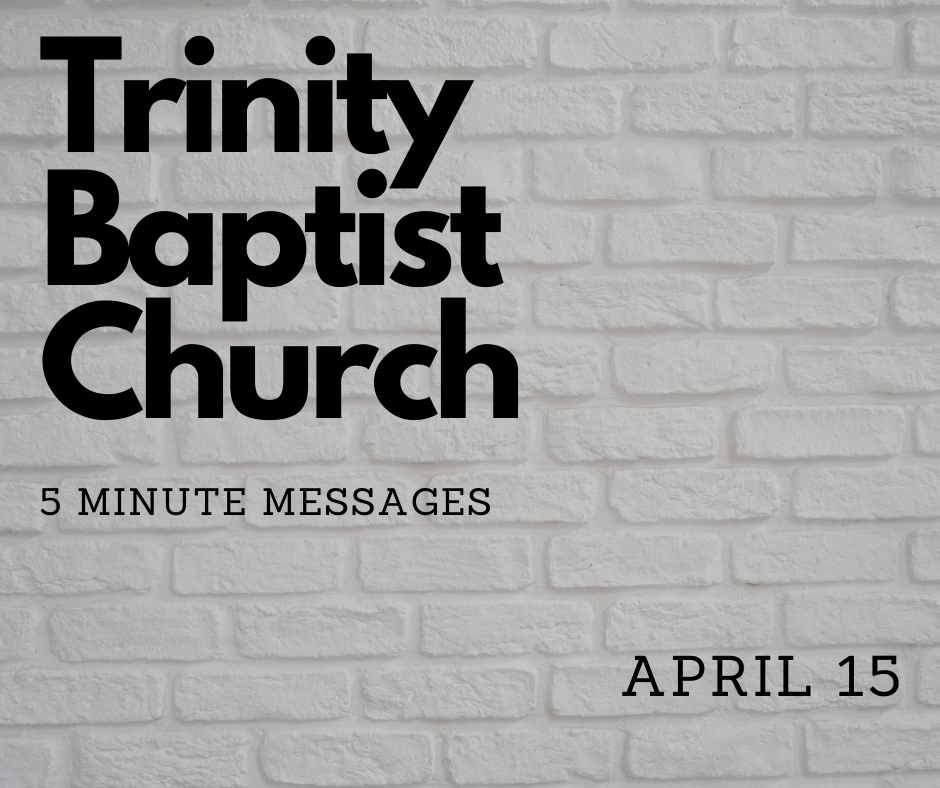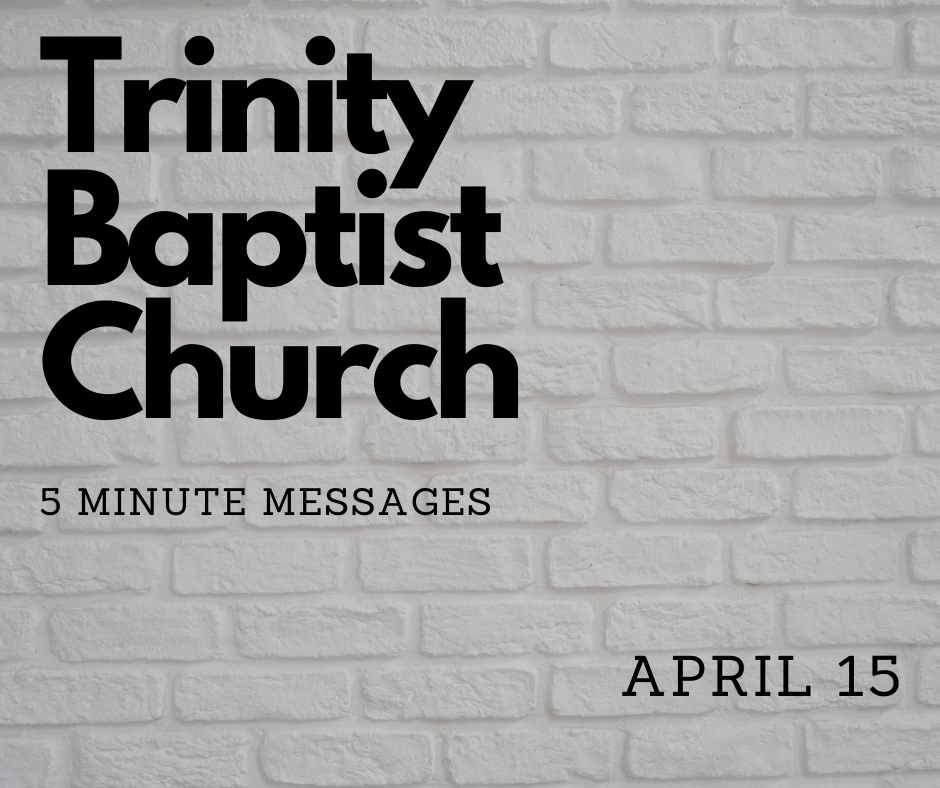 In recent days we have seen the weakness of man once again. With the current situation, we must again face the fact that the answer to the problems of humanity is not possessed by man. There is only One that possesses the power to correct man's problems. The Bible says in Psalm 62:11 "that power belongeth unto God."
There is no power that does not come from God. There is no power, whether past, present, physical, or spiritual, that does not come from God. He is the only autonomous One. He is the only self-existent One. He is the only self-sufficient One. All power belongs to Him. He is omnipotent, all-powerful.
So the question has been asked many times over, if God has the power to stop the problems of our day, why are they still so prevalent in our time? God gives us the solution in His Word. II Chronicles 7:14 says, "If my people, which are called by my name, shall humble themselves, and pray, and seek my face, and turn from their wicked ways; then will I hear from heaven, and will forgive their sin, and will heal their land."
This is something that only God has the power to do. Isaiah 26:4 says, "…for in the LORD JEHOVAH is everlasting strength." This is a great comfort to those who recognize their own frailty and face countless challenges that are above their own ability and strength to overcome. However, it is also very convicting to all of us that have ever entertained the idea that we can thrive without God's power. Jesus Christ Himself proclaimed, "All power is given unto me in heaven and in earth." Matthew 28:18

As Christians, we must realize how truly powerless we are and should strive to live in the power of God.
---
Now concerning spiritual gifts, brethren, I would not have you ignorant. Ye know that ye were Gentiles, carried away unto these dumb idols, even as ye were led. I Corinthians 12:1-2
In I Corinthians chapter 12, we have an interesting passage about spiritual gifts. Before the Apostle Paul explains these spiritual gifts, he tells the Corinthians why he needed to explain them. They were ignorant of spiritual things. This simply meant that they lacked the spiritual knowledge that they needed. In their ignorance, they followed "dumb" idols. That word "dumb" means unable to hear or speak. Because of their ignorance, the Corinthians had worshipped gods that could not communicate with them. Why couldn't these idols communicate? Because these idols didn't have the two requirements for effective communication—speaking and listening. These idols could not hear them or talk to them. Therefore, they were useless. For Christians, communication is the vital link in the worship and service of God. Without it, we would have a faith built on ignorance, like the heathen. So why is this important to us? We must make sure that our communication with God is effective. We may be fully aware of the truth about our God and His power, but it doesn't mean a thing if we don't make the most of our relationship with Him. Remember the two requirements for effective communication. Speaking—talk to God in prayer on a daily basis. Listening—stay in the Bible everyday and hear what God says to you through His Word.

Spend some time communicating with God today.
---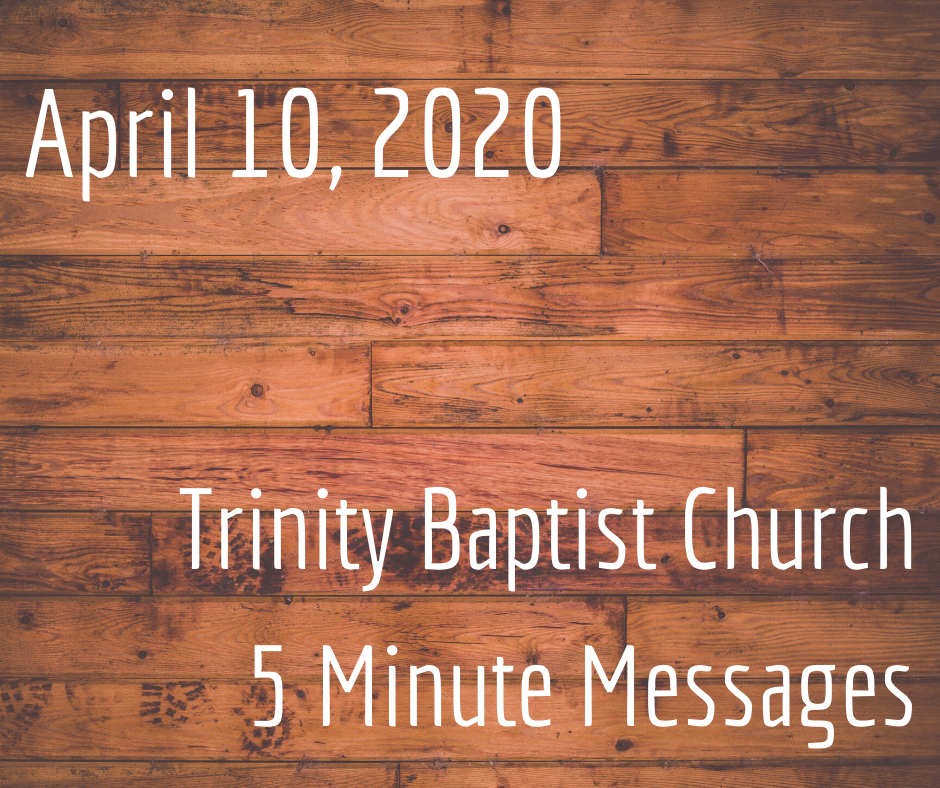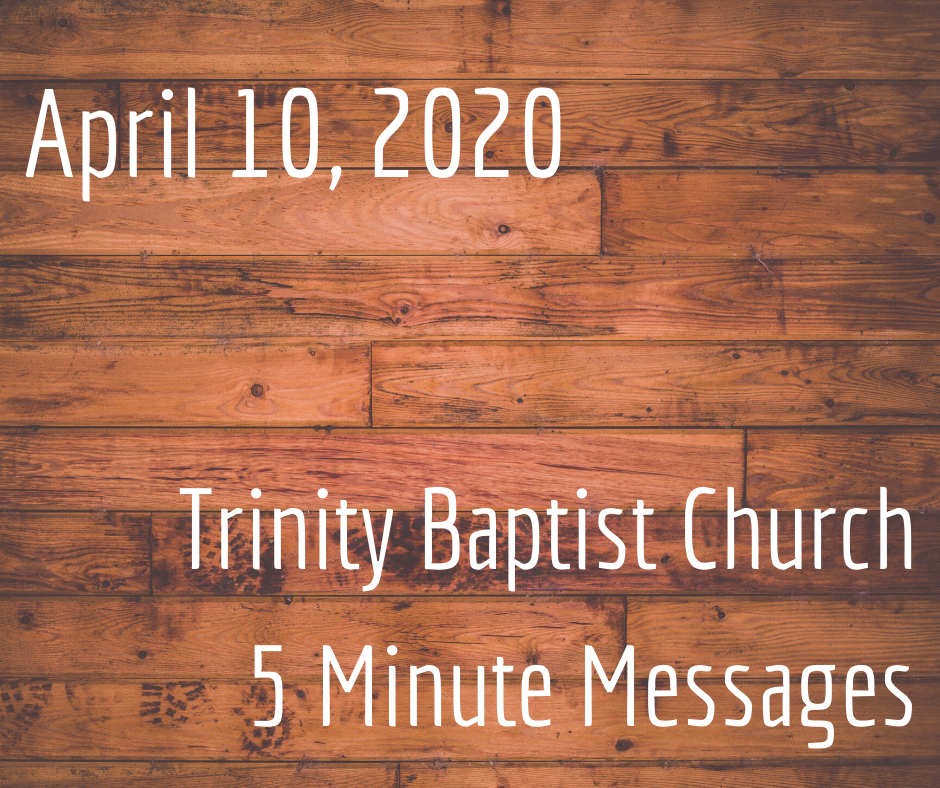 Yesterday, we mentioned the importance of spending time with God so that we can "grow" spiritually and "know" more about God. The Apostle Paul had a desire to know God. He said in Philippians 3:8, "Yea doubtless, and I count all things but loss for the excellency of the knowledge of Christ Jesus my Lord:" In verse 10 he says, "That I may know him, and the power of his resurrection, and the fellowship of his sufferings, being made conformable unto his death:"
Time with God is crucial for a Christian. A.W. Tozer said, "Some things may be neglected with but little loss to the spiritual life, but to neglect communion with God is to hurt ourselves where we cannot afford it."
As we, hopefully, get towards the end of this Coronavirus pandemic, many people will go back to their busy lives that they were living before. However, let's make sure that we do not get "too" busy. Be sure to spend some with God. We desperately need to grow as children of God. There is no other way to do this than to spend an adequate amount of time with God.
I Peter 2:2 says, "As newborn babes, desire the sincere milk of the word, that ye may grow thereby." Read your Bible. Pray everyday. Communicate with God. This is how you can see that Spiritual growth in your life.
---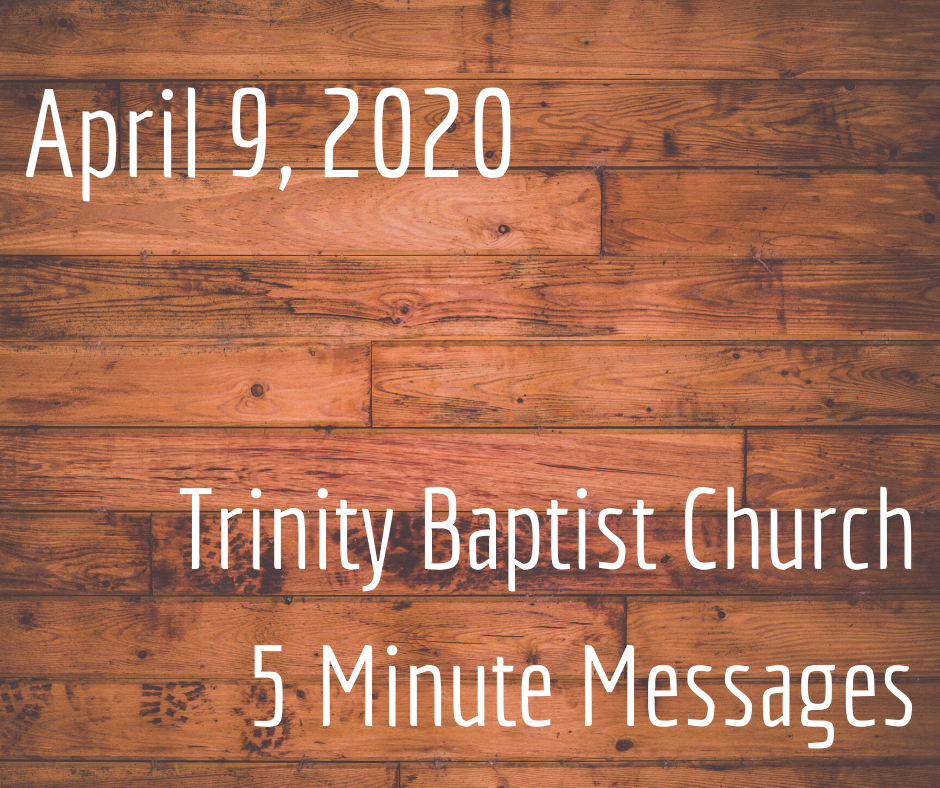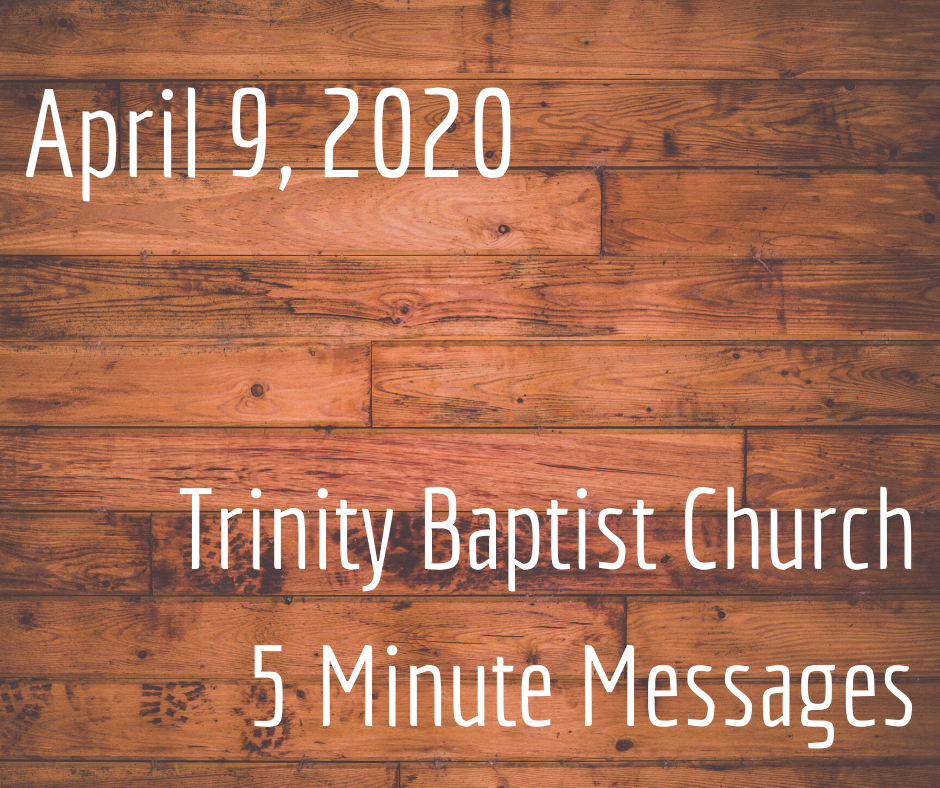 But grow in grace, and in the knowledge of our Lord and Saviour Jesus Christ. II Peter 3:18
The child of God is commanded to grow. It is true that the birth of a Christian takes place in an instant. The moment a person puts their faith and trust in the Lord Jesus Christ to save them, they are born into God's family. Praise the Lord! However, this does not need to be the place that we stop. Just as a human person sees physical growth after birth, the spiritual person should see spiritual growth and maturity after their spiritual birth. Yet many times it seems that this is not a normal occurrence. Why is that? I think we could list multiple reasons why this could be, but I want to share with you what I believe is the most important. If a child of God expects to see spiritual growth, they must spend time with God. Every other area of growth comes from this. Spending time with God is how a person gets to know God. Yes, we can hear about Him all of the time, but if we don't spend time with Him, we won't really know Him. II Peter 3:8 tells us to grow in the knowledge of God. How else can we do this other than spending time with Him?
Take a little extra time today to spend with Him and start growing today.
---